Blackjack: strategies and their advantages
Blackjack is one of the most popular entertainments in the world thanks to its simplicity and multiple options. Talking about typical gambling venues, this game is the only one that makes it possible for a gamer to get the expected result in the monetary value. Less experienced gamblers prefer to keep to traditional strategies to fill in their pockets while their more experienced competitors sometimes practice several winning tactic at the same time. Their advantage over the casino can be estimated at almost 3% if compared with an average bet.
Rules
Before looking at the most popular and most efficient blackjack strategies let's talk about the rules of this game. The game is run with one or several packs of 52 cards. Cards 2-10 are valued at the face value of the card. Jacks, kings and queens are valued at 10 each. The ace card can be valued either at 1 or 11 depending on the situation at the game table.
When playing with the dealer the main goal is to get the number larger than he has. Abilities of a dealer meanwhile are strictly determined: he will need to pick up one more card having less than 16 points in hand and to finish the game at any combination of cards when the sum is equal to or larger than 17.
Quite often the gamers play with 6 packs of cards, and some venues (to reduce chances to win) play with 8 packs. The best option for you will be to play with one pack that is mixed after every shuffle. The maximum number for one gamer is 21 points. If your number is larger you will lose. If the number you have is equal to the number of the casino there comes "stay" (draw) and everyone stays with the same bets. Still, in case you have in hand a combination of cards such as an ace and another one equal to 10 (jack, king, or queen), you win anyway. This combination is called "blackjack" and it is the strongest. As for the number of the gamers at the table, there should not be more of them than the gaming zones (normally 7).
The game offers other possibilities for the players:
Split: if there are two cards of the same denomination (jack and jack, or 9 and 9) they can be separated and treated as two separate hands thus doubling the bet;

If two aces come first during the deal, then during the split a player can only take one of them, and the combination he gets will be final;

Double: the bets are doubled by a player after getting two first cards. This is normally practiced when the number of points is 9-11. A dealer gives the player another card, and the combination is considered final.

Surrender – means refusal to continue the game for any reason. A player thus loses half of the bet. This possibility though is not available though if the dealer has opened 10 or an ace.
Now we can move on to winning strategies and systems that help earn huge prize money to a lot of people from all over the world.
Base winning strategy in blackjack
As a rule, less experienced blackjack players follow simple rules that reduce chances for loss (protection from bust). Thus, having 12 points some may puss out taking precautions from getting 10 points more (and this card is actually very popular in a pack). Still, this strategy is unlikely to bring any profit, because it reduces chances to win for 4%.
There is a special chart for beginners showing what to do under different circumstances (it's great, isn't it?)
H= Hit: take another card
D=Double: double your bet; if it's not possible – take another card
Ds=Double: double the bet or pass
S=Stand: pass your turn to dealer
P= split: split the cards
H/P= split if allowed to double; if not – hit
H/R=surrender if allowed, if not - hit
If you take a closer look you will see that every game situation is well thought out, and the advantage of the casino is at its minimal level – 0,5% over the player (50,25 against 49,75%). This number is even higher than with French roulette.
Example: you have a king and 6, and a dealer has 9. Let's look at the table and see what is recommended when our 16 points cross 9 points of a dealer. The chart suggests that we surrender. If we do so we will just lose half of the bet, and this will be a good decision, because the next card of the dealer would be 10 which means that we lose.
So, following this simple strategy our chances to win grow, while chances to lose money diminish.
Doubling bet in blackjack
This tactics is similar to a famous Martingale strategy used in roulette (we already described it in a different article when talked about roulette). It is also used in sports bets and other monetary entertainments. But it does not bring as much profit anywhere else except in blackjack.
The essence of this winning strategy is doubling the bets after every loss or returning to an initial bet in case of a win. But this system works only under the following circumstances:
A gaming table with no bet limits

Significant amount of the initial capital of a player

Nerves of steel and a huge amount of self control of a gambler
Example: we have 20 dollars and play on the table with the following bets: min $0.02 and max. $1. There are bet limits, but we can double bet in 6. We bet with $0.02 and lose (the remaining sum of money is $19,92). Then we double the bet and make it 4 cents (because of a loss), and the dealer wins again (remaining sum of money is $19,94). But it's just the beginning, so we don't get disappointed. Our next bet is 8 cents and we win (now we have $20.02). So, we have won back our two previous losses and even win 2 cents!
This strategy is very simple. As a matter of fact, it's important not to overplay, to remain cool-headed and strong willed when playing with large sums of money. The win will come, it's only a matter of waiting.
HI-Lo winning strategy in blackjack
This super-strategy became popular thanks to its simplicity that is suitable even for very unexperienced gamblers. The main drawback is the necessity to play in a real gambling venue (you cannot do it online) or to play with one pack of cards. Interesting, isn't it? Let's take a closer look at its essence. The main principle of using Hi-Lo strategy is cards counting. They are divided into three types:
10, J, D, K and Ace have the same number of points "-1"

7-9 get "0" points

2-6 get "+1" point
When getting the cards a player needs to count their points and depending on the number will either keep playing or will pass.
Example: Following this strategy it's necessary to increase the bet in direct proportion to the counted number of points. The more points we count – the more "10s" there are in the pack of cards thus increasing changes to win. But when the number of points is subzero, it's better to pass thus keeping half of the bet.
It's worth mentioning that when playing blackjack with several packs of cards, it's important to know their exact number (let's take is as X). Let's put Y for number of our calculations, and the final result that will influence our decision whether or not to bet or to pass will be Y/X.
So, cards counting that Hi-Lo strategy is based on will not bring you much, but it will be a stable profit. It's not efficient in internet casinos though where the pack of cards is shuffled after every game (the player have nothing to count after a shuffle). Plus, in some casinos there exists a secret practice when some cards are hid from the players thus preventing them from making calculations.
Winning strategy "1 3 2 6"
This tactics is easy and is quite captivating. Its principle lies in its name: if Fortuna is on your side you will need to multiply your initial bet into the number shown in the tactics.
Example: you have a bank of $100. The first bet is $1. In case of a win the next bet will be 3. If you win again the next bet will be $2. If you win again - $6. In case of a loss you return to $1. This bet will play with every win or every pass.
This strategy is pretty risky, but if the win is fourfold, the bet will be increased in 12 times. It's important to know that the winning strategy "1 3 2 6" is utilised very rarely by professionals due to very few chances to win. But novices make use of it hoping to win something significant.
Specialists consider "1 3 2 6" strategy to be one of the ways of managing money capital, because it can help get maximum profit. Its main advantage is lots of positive emotions from playing and a bunch of real passion a gambler experiences.
Pursuit strategy in blackjack.
The basis of the system is that before the game starts a gambler sets minimal and maximum amounts of bets based on his capital.
Example: the bank of a player is $1000.00, and the player decides that the minimal bet for him will be $10, and maximum - $100. He starts the game with the minimal bet of $10. The next bet will depend on the results of the first set. If he wins he bets the maximum bet of $100 which will stay the same until he loses. As soon as he loses he will place $10 again.
The main idea of pursuit strategy is that when winning several times a player will get significant profit after every deal (in our case 10%), and if he keeps losing the loss won't be as significant (1% for each set).
Conclusion: this strategy is considered to be quite risky, but "No guts, no glory". This strategy can be modified for the needs and possibilities of a specific player; it can also be more rational. If you win 5 times in a row, chances to win again are quite low, so you can place half of an initial bet. Or after two wins in a row you can bet with the minimal amount, etc.
Winning strategy "Careful pursuit".
Although this strategy is similar to Pursuit strategy, it has its own peculiarities. At the beginning of the game a player decides upon three types of bets: minimal, average, and maximum (with the bank of $1000.00 it will be $10, $50, and $100 correspondingly).
Example: a player can start the first game with any bets mentioned above, and if he loses the next bet will be $10; if he wins, the next bet should be $100. If it brings profit again, we bet with the average $50. When a player is lucky again, we bet $10. The essence of this strategy is simple: with every win chances for winning next are reduced, thus we should reduce the amount of bet.
Conclusion: this system is a very careful approach and requires time, but chances for losing significant amount of money will be reduced.
Dear gamblers, casino still has significant advantages over the players, and it will be in place throughout the whole gambling marathon, and none of the strategies described above guarantees stable profit. What will help you is your gambling passion and positive attitude!
Professional gamblers who earn real fortunes playing blackjack have learned to combine financial strategy with basic gaming tactics. In other words, they combine different winning systems thus increasing chances to win in every set.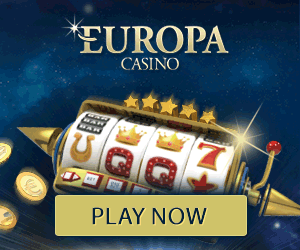 Tweet
< Back to articles