1
2
3
4
5
6
7
8
9
10
11
12
13
14
15
16
17
18
19
20
21
22
23
24
25
26
27
28
29
30
31
Tu
We
Th
Fr
Sa
Su
Mo
Tu
We
Th
Fr
Sa
Su
Mo
Tu
We
Th
Fr
Sa
Su
Mo
Tu
We
Th
Fr
Sa
Su
Mo
Tu
We
Th
1 700 000 USD – first jackpot in Casino de Montreal
It's been a while since we exhilarated your with grand wins at the casino. Today the big news relates to an unusual product – a multichannel slot and large-scale project launched in a stationary, in a mobile, and in an online casino. This progressive game PowerBucks Link from IGT gambling software developer got its first "baptism by fire".
It took place in Canadian Quebec at stationary Casino de Montreal, when a lucky guy managed to get the first 6-figured progressive jackpot estimated at $1,737,626.00.
This multichannel game available in regular casinos as well as in mobile ones was launched in Canada during the summer of 2016. Since then it has become one of the most popular entertainments with the gamblers.
Here is how vice-president for IGT David Flinn commented on this great event: "This first win in the gaming network Powerbucks in Montreal is the beginning of success and showed the users that the games offered by our company are not just honest, but gracious ones as well. This will increase the interest of the users to products offered by our company and will let us launch more progressive projects".
Besides, this multi-channeling (stationary venues, mobile applications and online casinos) became not just a cherry on top of this progressive game, but something that makes it totally different. These are the first similar technologies which keep developing by IGT.
PowerBucks Link gives a unique opportunity to win such huge jackpots placing bets in the sum of only $0,5. It's cool, isn't it?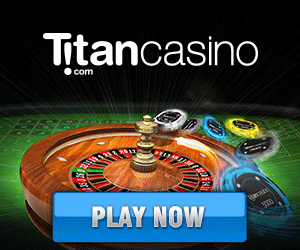 Tweet