1
2
3
4
5
6
7
8
9
10
11
12
13
14
15
16
17
18
19
20
21
22
23
24
25
26
27
28
29
30
31
Tu
We
Th
Fr
Sa
Su
Mo
Tu
We
Th
Fr
Sa
Su
Mo
Tu
We
Th
Fr
Sa
Su
Mo
Tu
We
Th
Fr
Sa
Su
Mo
Tu
We
Th
Incredible succession of jackpots on online slots
Last week two jackpots were hit within one day in a popular online Bovada Casino. One of them belongs to an American from Massachusetts with the nick "POL.D". This gamer got the prize of a lifetime on a popular slot "FoodFight" betting only $11,25. During a bonus spin POL.D managed to collect 5 winning symbols in line which led to significant progressive jackpot.
The second large win belongs to Bovada frequenter with the nick "Rock.X" who resides in Colorado. This passionate gamer is a fan of a slot called "A Night with Cleo". During regular pastime on gambling he won $250 and decided to play for high stakes making spins $20 each, and during the third round the slot presented to Rock a blackjack in the sum of $127,000.00.
Here is how the gamer commented on the win: "Winning so much money after holidays when everyone is on the rocks was the most. Last year my financial situation did not allow making good gifts to my family and friends, but I will be able to make them happy with this win: my farther will get a new car, and my mother – a house at the lake; we will go to Europe on vacation with my wife and kids".
Just to remind you that Bovada Casino was launched in 2011 as a branch of BODOG and owns the majority of popular slots and other gambling entertainments with progressive jackpots. It offers numerous bonuses and advantageous offers to frequent customers.
It's fortunate that mid-January became really rich with incredible wins for fans of slots. On January 16 representatives of Microgaming – one of the largest developers of digital gambling solutions reported about the win on famous Mega Moolah slot which in return is the leader in the sum of the prize money. This time the sum of the main prize that will be paid off to an American gambler from North Carolina will be estimated at $6,1 million!
It should be noted that the whole sum of the prize money will be paid with cheque. Here is how the advertising manager of Microgaming Emma Hall commented: "It's common knowledge that beginners are lucky. It was less than an hour since his registration as a new client on Captain Cooks Casino portal as he won $6 million spending as little as $6. This breathtaking luck made our winner a member of millionaires' club.
We'd like to remind our readers that a huge jackpot like this one is not surprising for anybody, as in October of 2015 this gambling entertainment was mentioned in Guinness Book of World Records for "the largest win on online slot", and in August of 2016 another record was made there as "A slot with the largest mobile jackpot".
The company's spokesperson David Reynolds added: "Perfect way for us to start 2017 with such a large win! Mega Moolah does not stop to make us happy and to surprise the world gambling community creating world media headlines. We'd like to congratulate our operator Captain Cooks Casino and its visitors with this super-win".
The race of January multi-million jackpots was picked up by NetEnt - another famous manufacturer of online gambling entertainments. At midnight on January 18, 2017 its popular slot "Mega Fortune Dreams" made happy an elderly visitor of Paf Casino presenting him a progressive jackpot in the sum of €3,5 million. A 62-year old man from Finland with the bank of only €6,9 bet €1 on spins and right during the first spin he won the main prize thus ensuring a sleepless night for his wife and himself.
Here is what the wife of a newly-minted millionaire announced: "I need to confess honestly that my husband and I did not sleep for the whole night and discussed all that had happened to us and all we would do next at the same time making sure we were not dreaming. What is surprising is that we were never lucky in gambling. To calm down our family went on vacation planned many years ago but that never came to life due to financial issues".
NetEnt representatives commented that they were happy for the couple from Finland who would change their lives for the better thanks to the jackpot.
It's important to mention that this is the first large win on the company slots in 2017. The largest jackpot of 2016 belongs to a British guy who gambled in BGo Casino and won €7,4 million in December.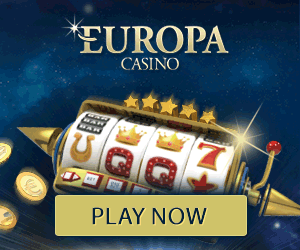 Tweet