1
2
3
4
5
6
7
8
9
10
11
12
13
14
15
16
17
18
19
20
21
22
23
24
25
26
27
28
29
30
31
Tu
We
Th
Fr
Sa
Su
Mo
Tu
We
Th
Fr
Sa
Su
Mo
Tu
We
Th
Fr
Sa
Su
Mo
Tu
We
Th
Fr
Sa
Su
Mo
Tu
We
Th
Thanks to online slots more ordinary gamblers become millionaires
Leading developer and provider of gambling entertainments NetEnt Corporation announced that the jackpot was hit on one of its slots. Thus, the life of a fan of Mega Fortune Dreams slot located in the internet-casino Maria, has changed drastically. This guy was able to line his pockets with more than €4 million!
The lucky fellow is a 62-year old gambling fan from Sweden. He is the second of two gamers who were able to "rob" the NetEnt slot. Just to remind you: at the beginning of November one of the gamblers won about €11 million in the online casino.
This retiree - conqueror of a jackpot acknowledged that first he was speechless and could not grasp the significance of this event. Now he has a firm plan on how to spend the money:
"I will remember this moment throughout my hopefully happy life. So many events flashed through my mind during these moments when I didn't even know what to do. Now I plan to spend the whole sum of money on my family that provided support to me during the last few years, and now I need to pay them back in full.
Here is how Simon Hammon , chief gambling products officer of NetEnt commented: "We do our business for the sake of these happy moments. We always feel fortunate that NetEnt slots help more people become millionaires and make it possible for the internet casinos to reward the winners with the unbelievable prize money".
Last Saturday was also rich with pleasant surprises. It turned to be a lucky day for one of the fans of online Mega Moolah slots belonging to MicroGaming and located on the Yako Casino internet platform. On this day there was hit progressive jackpot in the sum of $11,63 million.
It's worth mentioning that it took just a little over 11 weeks for this fantastic prize money to be accumulated. On this day one of the Zodiak Casino visitors won $11,6 million. The name of a newly—minted millionaire is Marcus Goodwin.
This news really knocked his socks off when he received a phone call from the casino representative. "Wow! Thank you very much! I am sure that my life as well as the life of my family is going to change. You are not kidding, right? I cannot believe how lucky I am. I will spend the money on a huge house plus a summer cottage; we will also go on vacation to Africa with our whole family. This jackpot is the best New Year gift for me. Looks like I really behaved during 2016" – these comments were made when he learned about the win.
According to Steven, one of the directors of the gambling venue where this happened, all the Yako Casino workers were thrilled with Marcus's win on MicroGaming slot. This turned to be a record win for the company. This progressive jackpot proved once again that Yako Casino is empowered to significantly change the lives of its visitors. Besides, Goodwin is the first but not the last millionaire in their casino.
As for the new progressive jackpot of Mega Moolah that started to grow from the moment Marcus won, it already reached the sum of $5,6 million. The record win though belongs to Jon Haywood who hit the jackpot a year ago winning $13,2 million.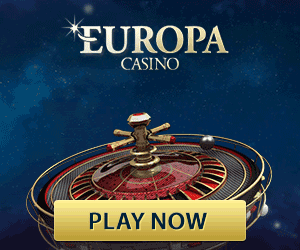 Tweet