1
2
3
4
5
6
7
8
9
10
11
12
13
14
15
16
17
18
19
20
21
22
23
24
25
26
27
28
29
30
31
Tu
We
Th
Fr
Sa
Su
Mo
Tu
We
Th
Fr
Sa
Su
Mo
Tu
We
Th
Fr
Sa
Su
Mo
Tu
We
Th
Fr
Sa
Su
Mo
Tu
We
Th
Mega-jackpots hit on video-slots
Last week was very lucky for a Spanish fan of online slots who managed to win $324,000.00 on Major Millions. This large win was the 46th since the launch of this popular digital product offered by Microgaming.
Although the sum of money was large, it turned to be just a little bit larger than the "smallest" jackpot of a generous video-slot in the sum of $252,000.00, while the average jackpot from Major Millions is estimated at $527,000.00. We should mention the record jackpot that was won on this slot in June of 2012 – the sum of money almost reached 2 million dollars - $1,8 million. After that the operators of the gambling market reported other wins by happy gamers in the sums of $1,79 and $1,2 million. Statistics show that every 8 weeks this millionaire slot distributes its prize to someone lucky, and at this moment the jackpot lowers to its minimal size of $250.000.00.
For security reasons the casino owners do not reveal any personal data of their lucky clients, but they were able to hear his comments on this large win: "I could not imagine that this huge sum of money was possible to win. I played with small bets – about 10 – 25 cents each, and when I hit the jackpot I could not believe my own eyes. Even now after receiving the cheque for $324,000.00 I still don't believe it. Now I can quit my hated job and go on vacation with my girlfriend. What I will do next? I am not sure yet. I would like to travel and to sort out my feelings analysing what I really like to do and how to spend the money in a useful way".
Beginning of winter of 2016 was notable for another gorgeous prize – Fortuna smiled at a user from the CIS countries playing online Party Casino. He hit the jackpot in the sum of $203,000.00. It's worth mentioning that this win became the record one for the slots of this venue. During 6 years of successful running in the market there were won 96 large sums of money.
By means of simple mathematical calculations one can sum up that the main prize of this casino is played off every 4 weeks which is very attractive for users. Apart from the above mentioned jackpot, other ones in the sums of $127,000.00 and $126,000.00 got into TOP-3 main jackpots. The smallest prize was the one of $52,000.00 won during the fall of last year.
We'd like to remind you that Party Casino runs a special project aimed at accumulating the maximum jackpot from all the slots run by this operator. This progressive jackpot is played off among all the company visitors. Software developers and casino owners are certain that this idea will allow the players hitting jackpots more often regardless of the slots that they prefer for gambling.
As for our lucky fellow, the jackpot will be presented to him at the end of the first week of December in the main office of the company. We wish the best of luck to all the venturous gamblers.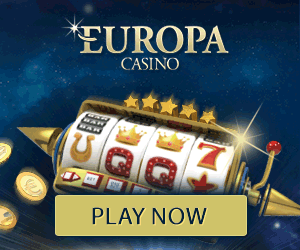 Tweet