1
2
3
4
5
6
7
8
9
10
11
12
13
14
15
16
17
18
19
20
21
22
23
24
25
26
27
28
29
30
31
Tu
We
Th
Fr
Sa
Su
Mo
Tu
We
Th
Fr
Sa
Su
Mo
Tu
We
Th
Fr
Sa
Su
Mo
Tu
We
Th
Fr
Sa
Su
Mo
Tu
We
Th
Multimillion jackpots on online slots
A slot with an extraordinary name "Age of the Gods: King of Olympus" belonging to Playtech Corporation turned an ordinary gamer from Europe into a millionaire within just one second presenting him an incredible jackpot in the sum of $997,7 thousand.
Online casino William Hill where the action took place paid to this 48-year old winner whose name is not been revealed an additional bonus in the sum of $3,000.00 to make the sum of the prize money even. What is most surprising is that the winner bet only $1.00 and hit the largest progressive jackpot ever noted on the slot "King of Olympus".
A new millionaire explained to the gambling provider: "I like to play these slots because in the past I managed to increase my bank a few times, but the sums of money I won were quite modest: $50.00, $100.00, $200.00. I definitely dreamed of winning the jackpot and now my dream came true. My wife and I have not decided yet how to spend the money, but we won't do it like a drunken sailor. We will think twice before making some important decisions and will consult with financial specialists. It would be very undesirable to return to where we started and to return to unloved job".
Just to remind our readers: series of slots "Age of the Gods" was launched in the online casino at the end of last spring and included seven different games. These entertainments soon became the best among more than 600 online slots belonging to Playtech. They have 25 lines of payments on 5 drums as well as numerous unique bonuses and cool features. "Age of the Gods" series is equipped with an amazing futuristic graphics attracting more and more gamers throughout the world.
It's worth mentioning that based on the results of the year 2016 Playtech paid out to is 33 thousand winners an unbelievable sum of the prize money estimated at €154 million.
Simon Akad, Playtech manager commented on the latest jackpot: "According to our licensees, "Age of the Gods" slot has been the most successful since May 2016. Our team is very happy that this progressive jackpot comes from "William Hill" gambling operator.
William Hill media secretary Joe Kreely added: "Our gambling venue has been creating winners for over 80 years. Say yes to the fact that unbelievable luck made someone bet one dollar and win a million. This is what we do – we turn the most incredible dreams of our clients into reality."
It has been announced that "Millionaire Genie" slot made another gamer happy rewarding him with the jackpot in the sum of $2,4 million and let him start a new spring week as a millionaire.
It's been verified where the winner comes from and what his name is, but following the tradition leading world reviewers of the gambling industry just confirm that the prize was won and was presented to the winner. This became the 23rd win throughout 7 years of existence of "Millionaire Genie" slot. The average sum of the prize money here is $2,3 million, and it takes about 10 weeks to receive the jackpot. The largest main prize of the slot in the sum of $5,1 million was won on 888Casino in 2015. A gamer needs to collect three Genie symbols betting maximum 3 golden coins.
But that's not all. Beginning of spring really filled the gamers with generous payoffs on online slots. Late at night on March 3 professional gambler from US "robbed" Major Millions slot for $654 thousand hitting a progressive jackpot. Gambling industry observers calculated that this was the 52nd win since December 2009.
The largest sum of the jackpot is estimated at $1,8 million and was won in May 2012. The average win is estimated at $516 thousand and goes to some lucky fellow every 7 weeks. To get the main prize one needs to collect five main symbols on the drum.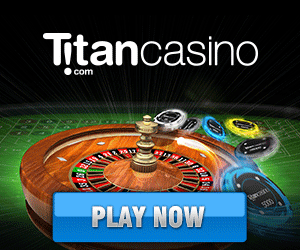 Tweet