1
2
3
4
5
6
7
8
9
10
11
12
13
14
15
16
17
18
19
20
21
22
23
24
25
26
27
28
29
30
31
Tu
We
Th
Fr
Sa
Su
Mo
Tu
We
Th
Fr
Sa
Su
Mo
Tu
We
Th
Fr
Sa
Su
Mo
Tu
We
Th
Fr
Sa
Su
Mo
Tu
We
Th
New Jackpots from Microgaming
During the last winter month Microgaming will present to the gambling community three online slots two of which will be devoted to romantic relationship as well as food. Plus, there will be one more traditional slot available – Classic 243.
The first slot will be a romantic game called "Secret Romance" that suggests looking for luck in an unforgettable and mystic atmosphere. Rotating the drum of 5 lines gamers have a chance to open the envelopes with heart symbols and get different monetary prizes. There will also be mystic symbols opening scatters. With three or more identical symbols on the drum they will let a gamer activate 14 bonus rounds. Also, developers have introduced the function of a multiplier available with three scatters.
Another February gift from this company is a sweet game "Fruit Candy" that will try to demonstrate to the online casino visitors a captivating battle between candies and fruits. Amazing graphics and interesting gameplay of this slot will be duly appreciated by experienced users as well as novices.
One of the highlights of the slot is 243 winning lines with monetary payoffs that will turn to be a sweet dream for any gambler. The slot has been additionally equipped with several special functions, such as Goodie Bag and Sugar Rush. They can reveal themselves with any losing spin. And with a scatter on the Sugar Rush a gambler gets bonus rounds. Playing on this slot any gamer can fill in his pockets with 97 thousand credits.
The last of the three novelties for an online casino presented by the leader of gambling entertainments is the game called "Classic 243" that will enter the market on February 15. It's a classic online slot with a possibility to win with 243 combinations.
Gamers can enjoy beautiful fluorescent lights and futuristic sounds while playing on Classic 243. It has been announced that this slot will have 2 or 3 guaranteed wild symbols for each spin and it will be available on smartphones and PCs.
One of the leaders of Microgaming corporation David Reynolds commented on the launch of these new gambling products: "Fluorescent classics, romance and sweets – that's what our new games will focus on. For example, Fruit Candy will offer to our customers two special modes that differ in game play, and Secret Romance will have special attractive symbols of the gaming process that will only intensify the gambling intrigue with magic symbols and bonus spins. A bright gaming slot Classic 243 should impress the gamblers with its special gaming style".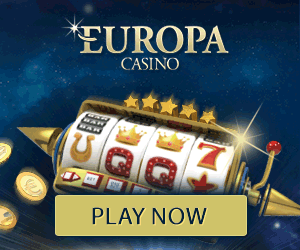 Tweet