1
2
3
4
5
6
7
8
9
10
11
12
13
14
15
16
17
18
19
20
21
22
23
24
25
26
27
28
29
30
31
Tu
We
Th
Fr
Sa
Su
Mo
Tu
We
Th
Fr
Sa
Su
Mo
Tu
We
Th
Fr
Sa
Su
Mo
Tu
We
Th
Fr
Sa
Su
Mo
Tu
We
Th
Betfair Roulette – latest gambling development
Sensation! The newest game called "Betfair" will soon become available on many online resources. The game was developed in cooperation with the digital corporation "Be The House". This entertainment has a lot in common with roulette, but apart from a standard spin there will be a possibility to place bets during the spins that follow. For example, gamers can place a bet on a certain number during one spin and more bets on the same number during 5 or 10 spins that follow, or on 15 black numbers during 30 following roulette spins.
There will also be a possibility to withdraw the convert bets into cash during two or more roulette spins. This innovational roulette has received lots of positive feedbacks from different gambling companies and societies and proves the maximum interest in the product not just among the market operators, but among the users as well.
"This Cash Out roulette was developed in cooperation with a top online casino and is one of the progressive signs proving the advancement of the queen of all the venturous entertainments during the last three centuries", - this is how Seth Freedman, CEO of Be The House commented the launch of this new product.
He also noted that Betfair takes into account the interests of those gamers who prefer classical French roulette as well as other users who can benefit from more promising and exciting alternatives to receiving the prize money using new systems and programs.
"Betfair" casino representatives reported to be very happy that after working hard for many years together with "Be The House" corporation to finally present this new roulette to the world. They also think that this roulette may change the gambling world drastically.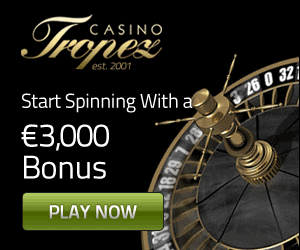 Tweet