1
2
3
4
5
6
7
8
9
10
11
12
13
14
15
16
17
18
19
20
21
22
23
24
25
26
27
28
29
30
31
Tu
We
Th
Fr
Sa
Su
Mo
Tu
We
Th
Fr
Sa
Su
Mo
Tu
We
Th
Fr
Sa
Su
Mo
Tu
We
Th
Fr
Sa
Su
Mo
Tu
We
Th
Erotic slot from Microgaming on Android platform
Playboy slot presented by digital corporation Microgaming and launched during summer at Golden Rivera gambling venue turned to be a real event for gamblers and right away became popular with the casino visitors. Thus, no one was surprised at the company's decision to launch it on Android – platform normally used for informational gadgets.
Here is how director of the casino M. Shern commented on this:
"We are very happy that the products offered by our company – branded gambling slots to be more exact, are now available not just for those gamblers who go to the casinos, but to millions of venturous Android users".
Playboy slot consists of 5 drums and offers 243 winning variations. Fans of gambling slots make use of numerous peculiarities and features among which there are four levels of free spins called "Playboy Club". The rounds of bonuses consist of four levels that open one after another. They have the same names as the girls who one encounters during different game stages. For example, round Jillian is launched from the 15th spin of the bonus level and consists of 25 free spins. Round Kimi will reward you with 10 bonus spins and 5x multiplier. Bonuses Sophie and Ashley are launched from the 5th and the 10th gift rounds.
Playboy slot was made in the same style as a popular American men's magazine owned by Hue Hefner, and its fans really enjoy the beauty of the seminude girls during the gambling sessions. Extra levels get unblocked after 5 runs of "Playboy Club." As for the main aspect – bets – they can vary from $0,3 up to $15 during one spin.
In order to start this exciting entertainment new users need to open an account in Golden Riviera gambling venue. It should also be mentioned that the initial bonus of the casino can be as high as $1,400.00 for each new gamer.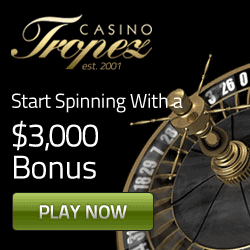 Tweet