1
2
3
4
5
6
7
8
9
10
11
12
13
14
15
16
17
18
19
20
21
22
23
24
25
26
27
28
29
30
31
Tu
We
Th
Fr
Sa
Su
Mo
Tu
We
Th
Fr
Sa
Su
Mo
Tu
We
Th
Fr
Sa
Su
Mo
Tu
We
Th
Fr
Sa
Su
Mo
Tu
We
Th
Warner Bros. and Playtech combine two world entertainments
"Cooperation agreement of the year" – chances are that this is how this new endeavour will be called in just a couple of months. Leading gambling industry software manufacturer from the island of Maine signed a meaningful agreement with the largest cinematographic concern Warner Bros. based on which thematic multichannel branded gaming products will be released in the nearest future.
They will be based on the following popular movies such as "The Dark Knight", "Batman vs. Superman: Dawn of Justice" as well as the announced "Justice League". This cooperation will contribute to the appearance of new exclusive online slots in those countries that seem to be most promising with reference to gambling according to Playtech reports: Great Britain, Italy, Finland, Norway, as well as in the renovated gambling environment in Romania.
Besides, there will be created a special set of slots dedicated to the last century serial "Batman", the movie about a superman "Man of Steel" (2013) as well as best seller movies "Superman" and "Superman 2". For the fans of cartoons developer will launch a separate monetary game themed on the movie "Green Lantern" (2011).
Representatives of both companies also announced that these thematic games will have a special progressive jackpot that will be called "Superheroes' reward." These steps will ensure significant payoffs and multiple bonuses for online casino users.
Just to remind you that this is not the first experience of cooperation between Playtech and Warner Bros. At the beginning of last year the game developer got permission from the TV company to launch 5 thematic casino slots that added to the company portfolio. According to the results of 2016 year these slots became the most popular ones among more than 600 gambling products of Playtech.
Mor Weizer, CEO of Playtech commented: "We are very happy to sign this exclusive agreement with such a wonderful company as WB. Our experience in 2016 was very successful which is confirmed by licensees' feedbacks. Todays' contract will allow transferring our company to a higher level and expanding the range of our offers based on popular blockbusters and franchises. Progressive jackpot from "Superstars" will keep growing and we hope it will be included into the Guinness Book of World Records".
Pam Lifford , president of WB also made his comments: "Our team feel proud that WB superheroes will be present in futuristic offers of Playtech. All this proves loyalty of our fans throughout the world who we try to entertain to our movies and serials".
All these games were launched on OMNI-Chanel platform and thus are available for all the gambling fans who need to have one account or digital wallet regardless of their location 24/7 accessible from all the digital devices connected to the internet.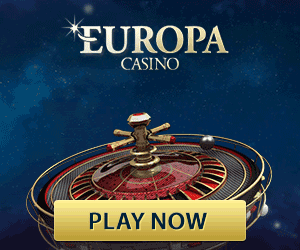 Tweet