1
2
3
4
5
6
7
8
9
10
11
12
13
14
15
16
17
18
19
20
21
22
23
24
25
26
27
28
29
30
31
Tu
We
Th
Fr
Sa
Su
Mo
Tu
We
Th
Fr
Sa
Su
Mo
Tu
We
Th
Fr
Sa
Su
Mo
Tu
We
Th
Fr
Sa
Su
Mo
Tu
We
Th
Most incredible jackpots won last week
Quite recently an American newspaper Miami Gerald has informed its readers about a very interesting case that took place with a 66-year old gamer Jan Flato during last winter. This gamer claims that it was him who won the main prize of $100 thousand on the slot "Double Top Dollars" in Hard Rock Hotel & Casino in Fort Lauderdale, FL, USA on January 31, 2017. According to Jan, he placed a $50 bet into a slot belonging to IGT and hit the jackpot, but up until now he has not received any money and is unlikely to get it.
Do you want to know why? The answer is very simple: during that winter night he was accompanied by a 35-year old Marina Medvedeva-Navarro who he had known for a couple of years. While gambling he asked his girlfriend to push the button of the slot "for luck", and to his surprise the slot presented a jackpot.
He was beyond himself with happiness, but did not go to pick up the money right away. To his surprise the gambling venue representatives informed him that the owner of the prize money was his companion, because the cameras recorded that it was her who pushed the button. In spite of all the attempts to try and explain that the bet of $50 was his, casino owners were uncompromising and paid to Marina $50 thousand in cash plus by cheque.
"First I wanted to share equally the money with this married Florida broker, but when he started sending me unpleasant text messages and emails and kept calling I changed my mind", said a happy owner of the jackpot when talking to the mass media representatives.
As a result, Flato started Facebook campaign against the woman which arose a lot of disputes about who deserves the prize money indeed.
Here is how the winner himself commented on this fortune – misfortune: "I addressed the casino owners, but they wouldn't listen to me. Attorneys refused to help, so now I can't claim justice through the court. All I have to do is to share my story with other gambling fans – maybe my case will be a lesson for other kind-hearted guys who ask their friends, acquaintances, loved ones or just strangers to "push the red button for luck".
This happy set of wins does not lose steam, and beginning of April became the most successful one for two gamers in the Casumo internet-casino that presented two multi-million jackpots on online slots.
On April 1 a 28-year old gamer came home after a hard working day, warmed up his dinner and while eating checked in on a gambling platform. He barely managed to grasp all the peculiarities of the casino and started to play on "Wheel of Fortune" slot from NetEnt with a one dollar spin and immediately hit the jackpot in the sum of €3,3 million.
Here is what our lucky fellow shared: "I thought it was a joke. I ran to wake up my wife screaming about the win. When both of us realised it was true, we were beyond ourselves with happiness. Now I don't need to work hard, that's why I quit my job. After a trip to the Maldives I will see what to do with the money".
Only four days later representatives of the gambling operator "Casumo" who had just coped with emotions and excitement related to the recent win learned about another jackpot that was hit. This time it was a popular slot Mega Fortune Dream that handed in to a 30-year old gamer unbelievable money in the sum of €4,7 million thus beating all records of monetary wins. We need to mention that this prize was won by a new gambling venue visitor who placed $1 and whose gaming session lasted 2 hours.
This is what a happy owner of the jackpot said addressing Casumo representatives: "I have not played slots for long due to the lack of time and money. When I got my modest salary I decided to place a little bit of money to the online casino and to push my luck. And I was lucky indeed: now I am very rich and very happy. The main thing now is to think how to spend the money wisely".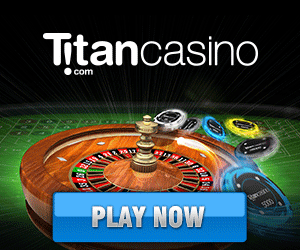 Tweet